Jeannie Little, LCSW, Executive Director
she/her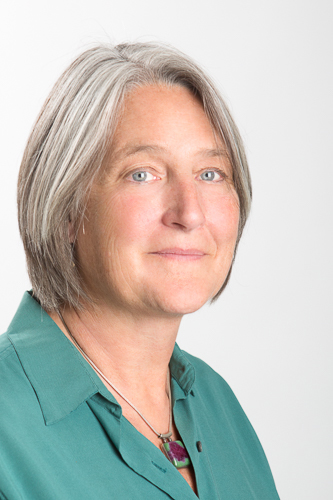 Jeannie Little is a licensed clinical social worker who has been at the forefront of developing harm reduction therapy for people with co-occurring substance use and mental health disorders since 1990. Beginning with her work at the Department of Veterans Affairs, she developed the harm reduction therapy group model and has trained therapists and many other healthcare professionals nationally and abroad. She teaches and consults with staff in outpatient clinics, drop-in centers, and supportive housing programs. She formed a national group of researchers and harm reduction therapists that is working to bring harm reduction therapy into the mainstream of substance misuse treatment. She has authored many papers and, with Dr. Denning, she co-authored Practicing Harm Reduction Psychotherapy, a practice guide for therapists and other professionals, and Over the Influence, a self-help guide for people who use and misuse drugs and alcohol.
Patt Denning, PhD, Director of Clinical Services and Training
she/her
Patt Denning, a licensed clinical psychologist, is one of the primary developers of Harm Reduction Therapy and a nationally recognized expert in dual diagnosis (co-occurring disorders). She worked in Community Mental Health from 1978 through 1993, developing specialties in differential diagnosis, psychopharmacology, and psychotherapy with seriously disturbed patients, HIV, and substance use disorders. She has been teaching and training health and mental health professionals in the United States and internationally since the 1980's. In 2000 she co-founded the Center for Harm Reduction Therapy with Jeannie.
Patt has completed the Diplomate-Fellow training in Psychopharmacology and was named to the Drug Policy Resources Directory for the Media in the area of Dual Diagnosis. She is a certified addiction specialist through the American Psychological Association's College of Professional Psychology. The 2nd edition of her first, groundbreaking book, Practicing Harm Reduction Psychotherapy was released in the fall of 2011 (with co-author Jeannie Little). She has written several articles as well as co-authored a book for the general public – Over the Influence: The Harm Reduction Guide for Managing Drugs and Alcohol. Guilford Press, 2017. For the past fifteen years she has been developing harm reduction for families and has written several papers.
Jia Broussard, ACSW
she/her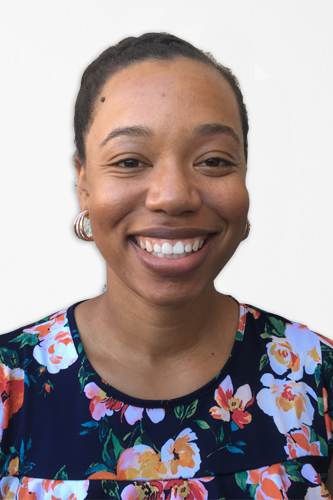 Jia Broussard is a clinical social worker who works our community programs on Sixth Street and in the Tenderloin of San Francisco.  Prior to joining the Center, Jia has worked throughout the Bay Area providing social and mental health services to adults with co-occurring illnesses, adults experiencing homelessness, youth in foster-care, transition age youth, and children and families healing from trauma. Her education background is in community mental health.
Jason Brown, LCSW
he/him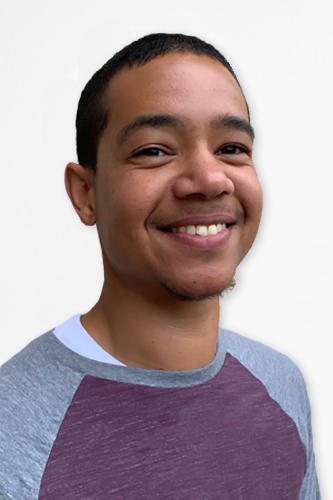 Jason Brown is a clinical social worker who works as a therapist in our community programs at Homeless Youth Alliance and with the traveling TAY Team.  Jason uses a relational and collaborative approach when working with clients. He comes to HRTC with nine years of experience working with transition age youth in extended foster care and with adults with severe mental illnesses, teenagers, and adults and youth in San Francisco and the East Bay.
Leticia Brown, AMFT
she/her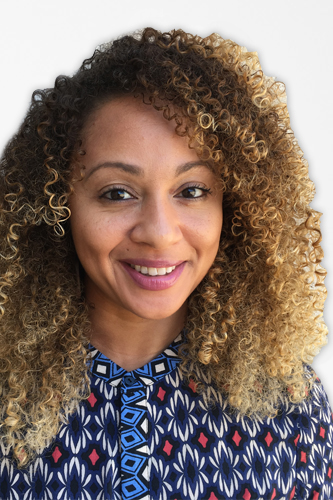 Leticia Brown is a registered associate marriage & family therapist who works at St James Infirmary, a medical clinic for sex workers, and in our San Francisco and Oakland therapy offices. She has Masters degrees in Couple & Family Therapy and in Human Sexuality.  She has experience working with families and couples impacted by the criminal justice system, women and children in residential treatment programs, women involved in the sex industry, and people wanting to explore their sexuality.  As a systems-oriented practitioner, Leticia incorporates social justice issues and emphasizes the internal strengths that clients already possess.
Maurice Byrd, LMFT
he/him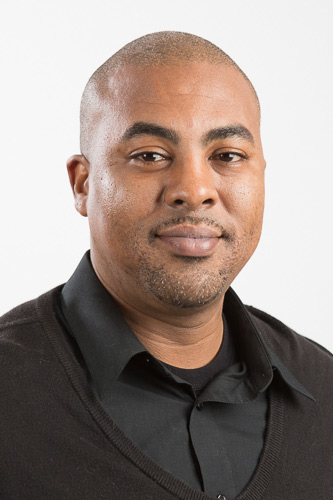 Maurice Byrd, LMFT, has worked as a harm reduction therapist since 2004. He works in the Center's San Francisco and Oakland therapy offices. He provides therapy and coordinates programs in our community programs for transitional aged youth at the Homeless Youth Alliance and our TAY Mobile Therapy Team. During his career, he has worked with adults and adolescents, including youth who have run away from difficult homes, families, people court mandated to treatment, and people convicted of violent crimes. He specializes in leading groups, including a unique Harm Reduction Marijuana Group for youth. Maurice is also a Certified Anger Management Facilitator. He teaches and consults with both clinical non-clinical staff at several non-profit agencies around the Bay Area and specializes in teaching harm reduction groups. He is a published author, cowriting the chapter Dealing with Drug Use After Prison: Harm Reduction Therapy in the book Decarcerating America.
Randy Daron, PsyD
he/him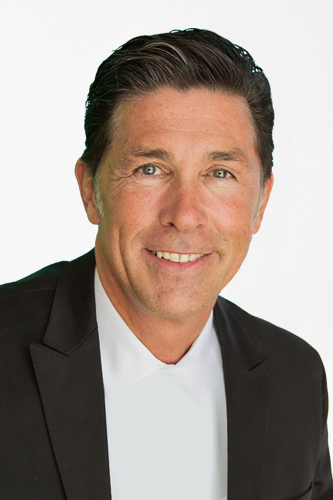 Randy Daron is a licensed clinical psychologist who works in our San Francisco and Mill Valley offices. He has a wide range of experience working people who use substances in psychiatric hospitals, emergency rooms, outpatient programs, and employee assistance programs. Before coming to the Center he ran the Ombuds department at University of California, San Francisco which assisted faculty, staff and students dealing with a variety of challenges such as discrimination, sexual harassment and bullying, policy/misconduct violations, academic problems, and conflicts with others. His style is interactive and Psychodynamic, emphasizing the importance of self-awareness as well as the influence of the past on present behavior and he uses a variety of frameworks such as solution focused and interpersonal therapy to customize his approach.
Melissa Eaton, LCSW
she/her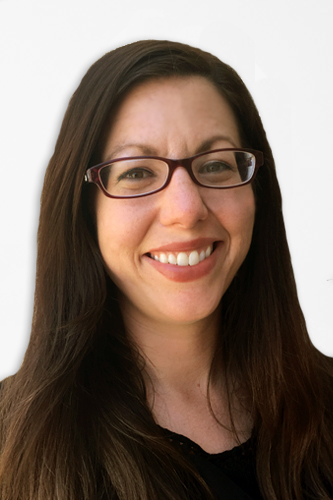 Melissa Eaton is a Licensed Clinical Social Worker who works as our Intake Coordinator. Her interest lies in holistic care and in the recovery of people with severe mental illness from the most debilitating of their symptoms. Melissa trains and supervises staff who work in supportive housing, case management, and outreach coordination.
Nathan Kamps-Hughes, LCSW, MPH
he/him
Nathan Kamps-Hughes is a licensed clinical social worker who works as a therapist in our partnership with the SF DPH Street Medicine team. He also serves as a program coordinator for our recently launched Mobile Harm Reduction Treatment program, and is spearheading the implementation of this "clinic without walls" treatment model in various locations across San Francisco.
Nathan is a long-time proponent and practitioner of low-threshold mental health services for individuals of various ages and backgrounds who are experiencing co-occurring mental health and substance use conditions. Before joining HRTC as a full-time staff therapist, he worked as an affiliate therapist serving clients out of our private practice office in San Francisco.
Yalith Fonfa, LCSW
she/her
Yalith Fonfa is a licensed clinical social worker who works in our community programs on Sixth Street and in the Tenderloin in San Francisco. She has experience working with youth impacted by the criminal justice system, people involved in the sex industry, and formerly homeless seniors. Yalith's style is warm and strengths-based with a social justice and trauma-informed lens.