Harm Reduction for the Holidays: Free, 4-Session Group
When: Nov 28, 2017 @ 7:00
Where: 45 Franklin Street
Description of the event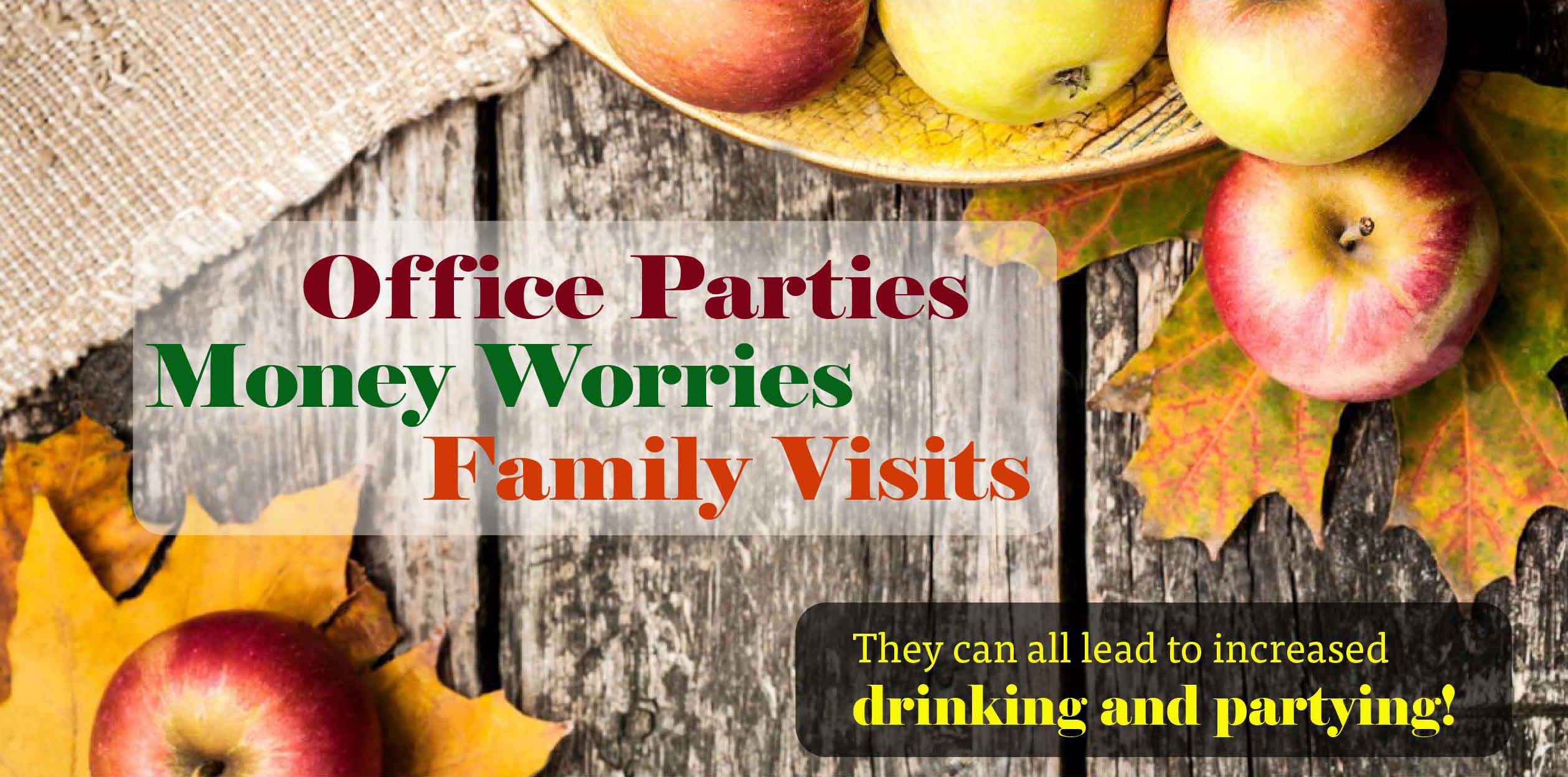 Special brews, specialty cocktails, and the open bar at office parties can make the holidays seem like an obstacle course. Alcohol and other drugs also distract from those difficult moments with or without family. Unless you are planning to take advantage of all the temptations out there, you might need a plan to stay in control. Moderation is possible. Quitting might even be an option for the next few weeks.
Harm Reduction offers you a new perspective and a toolkit of strategies. Harm reduction offers solutions that can be tailored for just about any holiday situation that arises: work parties, social events, family gatherings, out on the town, or at home with the TV—each situation can be crafted to help keep you in control of your alcohol and other drug use.
Don't let alcohol or drugs send you on a trip you weren't planning. Join our free 4-session group, Harm Reduction for the Holidays. Share our flyer!
Dates: Tuesdays, November 28th, December 5, 12 & 19
Time: 7:00 – 8:30 pm
Where: 45 Franklin St. in San Francisco (Map)
More Information: Call Monica Massaro, PsyD, at 408-214-9225
FREE!
Share this event