Benefit Concert at PianoFight in San Francisco
When: Mar 16, 2017 @ 6:00
Where: 44 Taylor St, San Francisco, California 94102
Description of the event
Music lovers, harm reduction supporters, and friends: Come support us at our 2nd annual concert fundraiser for the Center for Harm Reduction Therapy! The first band starts at 9:00 p.m., but come as early as 6:00 for food and mingling.
Music and dancing provided by Van Goat, the Gravel Spreaders, and Manos Lindas, starting at 9 pm.
When: Thursday, March 16, 2017
Time: 6:00 p.m. – 1:00 pm
Where: PianoFight @ 44 Taylor St, San Francisco, California 94102
Suggested donation: $10-$20. All ages. If you're unable to join us, you can make a donation here.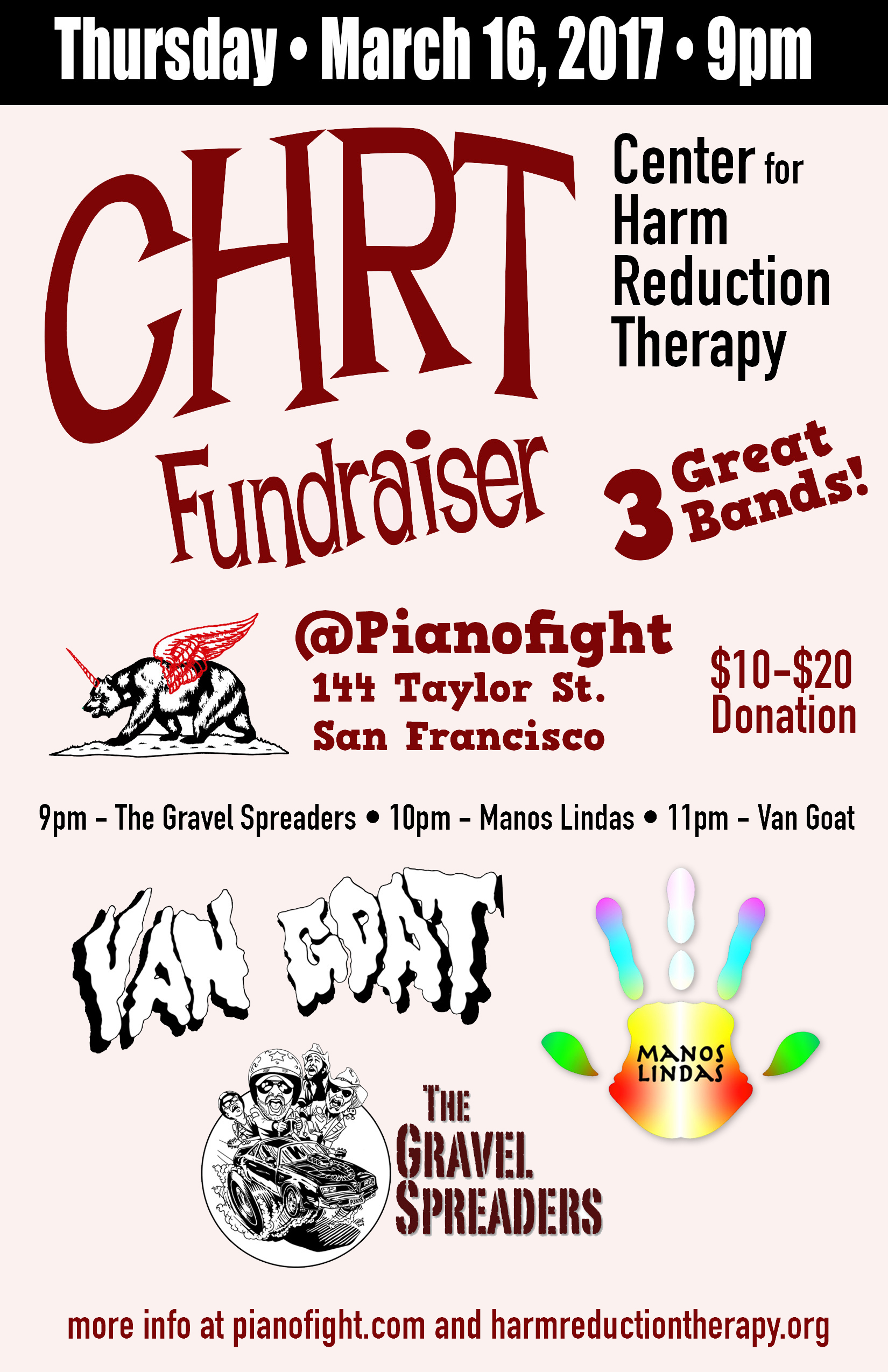 Share this event